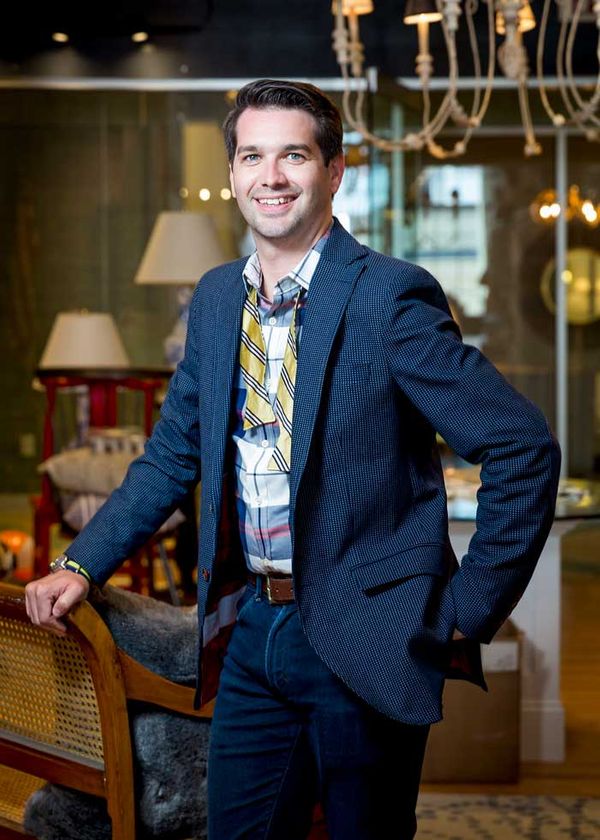 Awarded ASID's Ones to Watch, Eric's dedication to the profession, creative process and boundless energy has earned him recognition throughout the design community. He brings these attributes into every design project.
A native of Louisiana, Eric brings his southern charm with him. He holds a B.A. in Communications from Nicholls State University and a Master's in Interior Design and a post graduate masters in Interior Architecture from the Boston Architectural College. He has served as President of the New England chapter of ASID and is the Chair of
the Board for the Friends of Fort Point Channel, a board made up of professionals who educate, engage, and enhance the community around the Fort Point waterway. In addition to his board involvement, moving to the Seaport District has allowed the firm opportunities to grow. Most recently, his office has expanded as he introduced the Eric Haydel showroom in the Boston Design Center.
In addition to designing inspiring interiors, Eric moved into product development
with the introduction of the Carnival rug collection in collaboration with Dover Rug & Home. In the coming months, his collection will expand with the launch of his natural woven line along with his fabric and furniture line, all of which which will displayed at his showroom. Bridging his southern roots, Eric's line of hand poured candles from Louisiana add a southern flare to his showroom.
Since its inception in 2010, it has been featured on the pages of several publications including Design New England, New England Home, Boston Common, ... Eric is the Principal Creative Director of the firm, along with Design Director, Jill Janasiewicz and Junior Designer, Julia Kennedy. Together they form the team at Eric Haydel Design. We approach each client and project with a personal touch. Our goal is to interpret a client's needs and preferences, turning their story into a beautifully layered space that reflects not only who they are but functions for their needs and lifestyle.
The firm was established with a specialty in residential design. As we have grown, our services have expanded into commercial, hospitality and institutional design. Headquartered in Boston, we provide services both inside and outside of the New England region. As a natural next step, we have recently opened an office in Eric's home state of Loiusiania.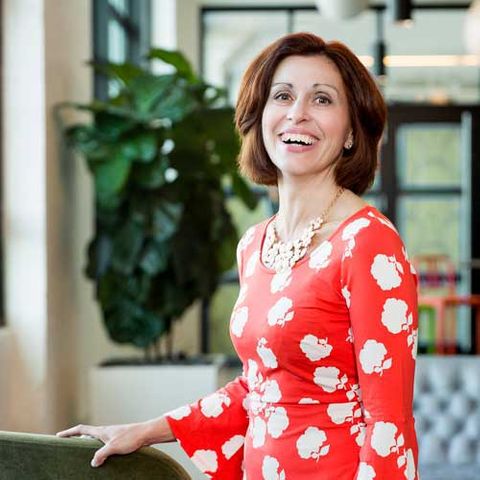 Jill Janasiewicz
Jill began her career in finance in Boston before she transitioned into the design field and a few years later, in 2013, joined Eric Haydel Design. She brings her passion for design and her own creativity to the projects along with her keen business knowledge to the firm. In addition to overseeing the firm's projects, she manages and oversees the operations.
She holds a B.S. in Finance from Bentley University, MBA from Northeastern University and a M.A in Interior Design from New England School of Art & Design. She is also a professional member of ASID having passed the NCIDQ and is currently the President of the New England chapter of ASID. She is an adjunct professor at UMASS Dartmouth teaching in their Interior Architecture program.
She lives in the Boston area with her family and Eric's cat, Thomas.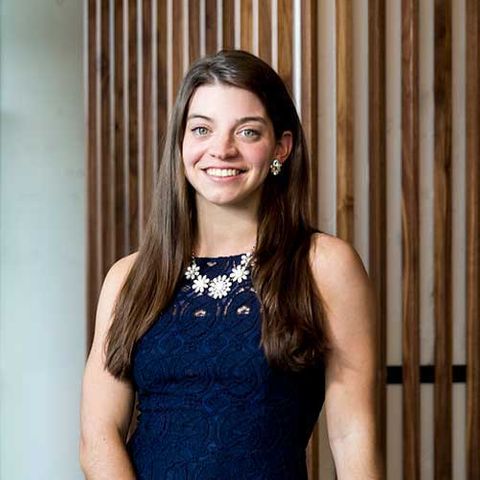 Julia Kennedy
After receiving a B.A. in English from Stonehill College, Julia began her career working for a nonprofit as a Philanthropy Associate where she assisted in grant writing and operations. Realizing that her passion was in the design field, she is pursuing her Master's Degree in Interior Design at The Savannah College of Art and Design.
Julia joined Eric Haydel Design as an intern, quickly transitioning into the position of Junior Designer last year. She is a student member of ASID and has served as the Student Representative to the Board for the New England chapter.
She currently lives in Grand Rapids, MI with her husband.